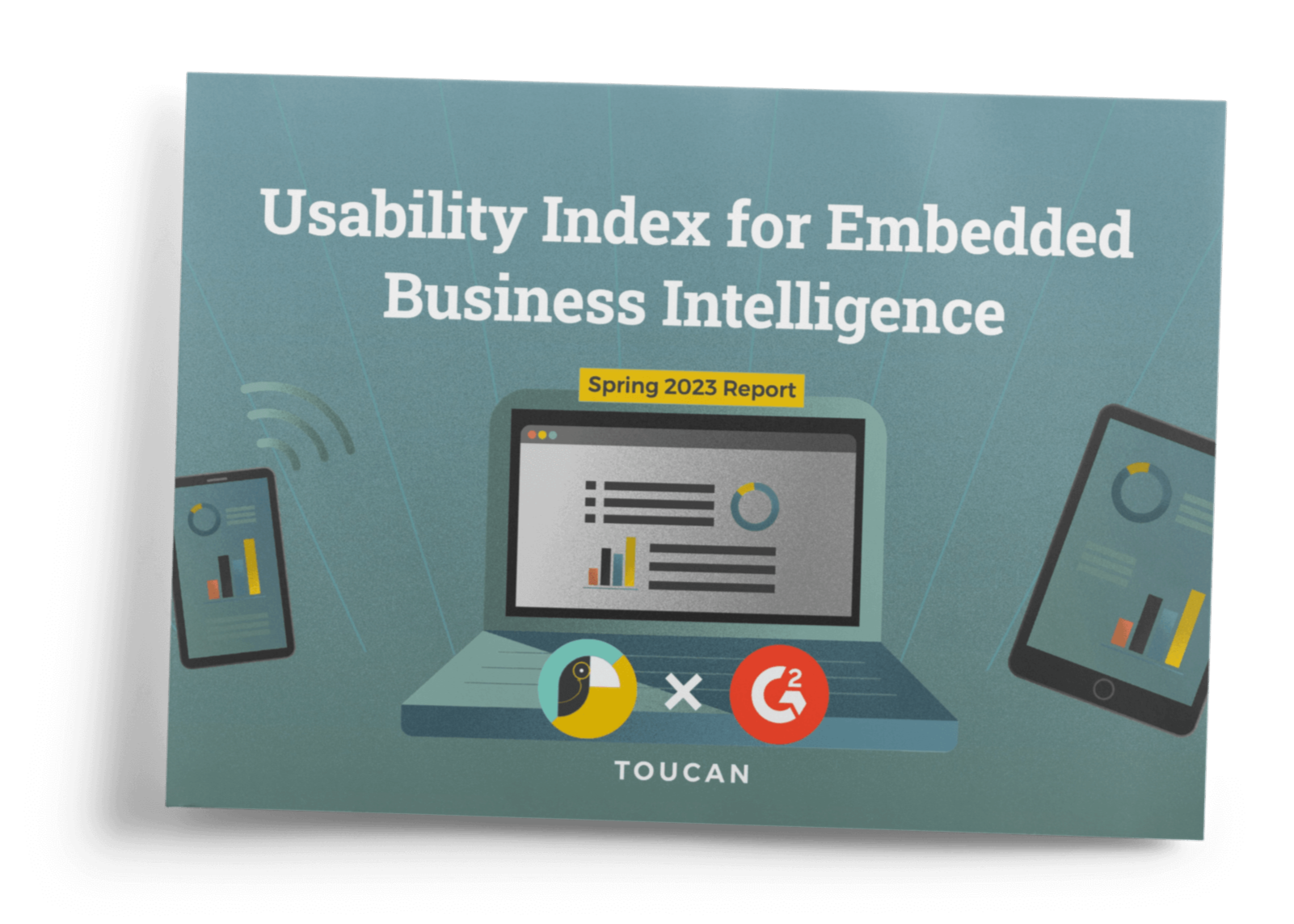 G2's Usability Index for Embedded BI
Get your free copy of the report courtesy of Toucan
Usability matters, especially for embedded business intelligence tools. It is a critical aspect of designing and developing products that are user-friendly and provide a positive
user experience.

This report from G2 highlights the Embedded Business Intelligence Usability Index. It focuses on three key usability metrics: Ease of use, user adoption, and quality of support - the factors which contribute to a product's overall Usability score.

By measuring these metrics, a company can swiftly understand how satisfied customers are. A positive user experience ensures that users can effortlessly accomplish their tasks and remain satisfied for an extended period.

Download your complimentary copy today!
When it comes to usability,
Toucan shines brighter than its rivals
Toucan has the best-rated usability in the Embedded Business Intelligence market (according to G2). Download the report to learn about what puts Toucan above the rest!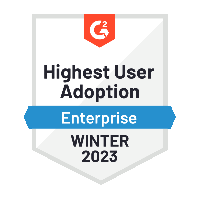 Embedded Business Intelligence Usability Index
Download the report