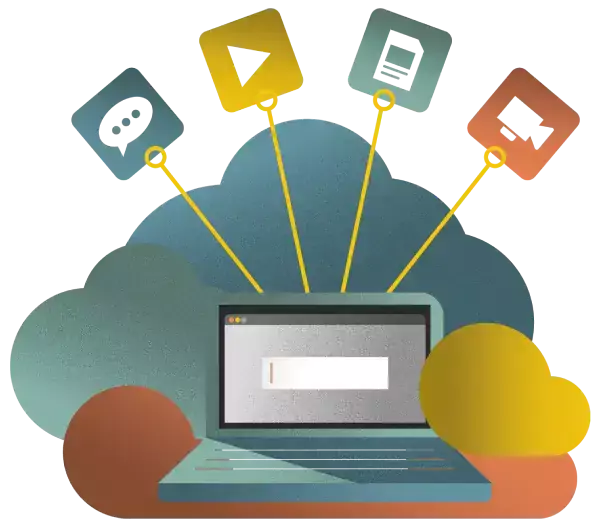 SaaSifying Your Software
COMPANIES MODERNIZING THEIR PLATFORM
Salesforce, Google Workspace, Zoom, Slack, and even Netflix: if you use any of these, you're already familiar with the Software as a Service model, and have experienced first-hand the many advantages of the "log in and access" formula. The SaaS shift is becoming inevitable for most. SaaS is not just a way of making your customers' lives easier, it also provides vendors with many advantages.

In this e-book, we'll explain why moving to SaaS might be the right technical move for your company, too. Get a deep dive analysis on the arguments that are persuading companies to make the jump. Learn the ins and outs of the business model of SaaS, on everything from licenses to subscriptions.

If you're already convinced that SaaS is right for you, you might want to start figuring out the right SaaSifying journey. This ebook includes a guide to what your focus should be while SaaSifying your software.
Download the ebook, Switching to SaaS today!
Get answers to your pressing questions including:
What is SaaS?
Why are so many Software Vendors switching to SaaS?
What advantages does SaaS offer to companies and clients?
Why should you "SaaSify" your offer?
What to keep in mind when you're ready to move to SaaS
Download the ebook, Switching to SaaS today!