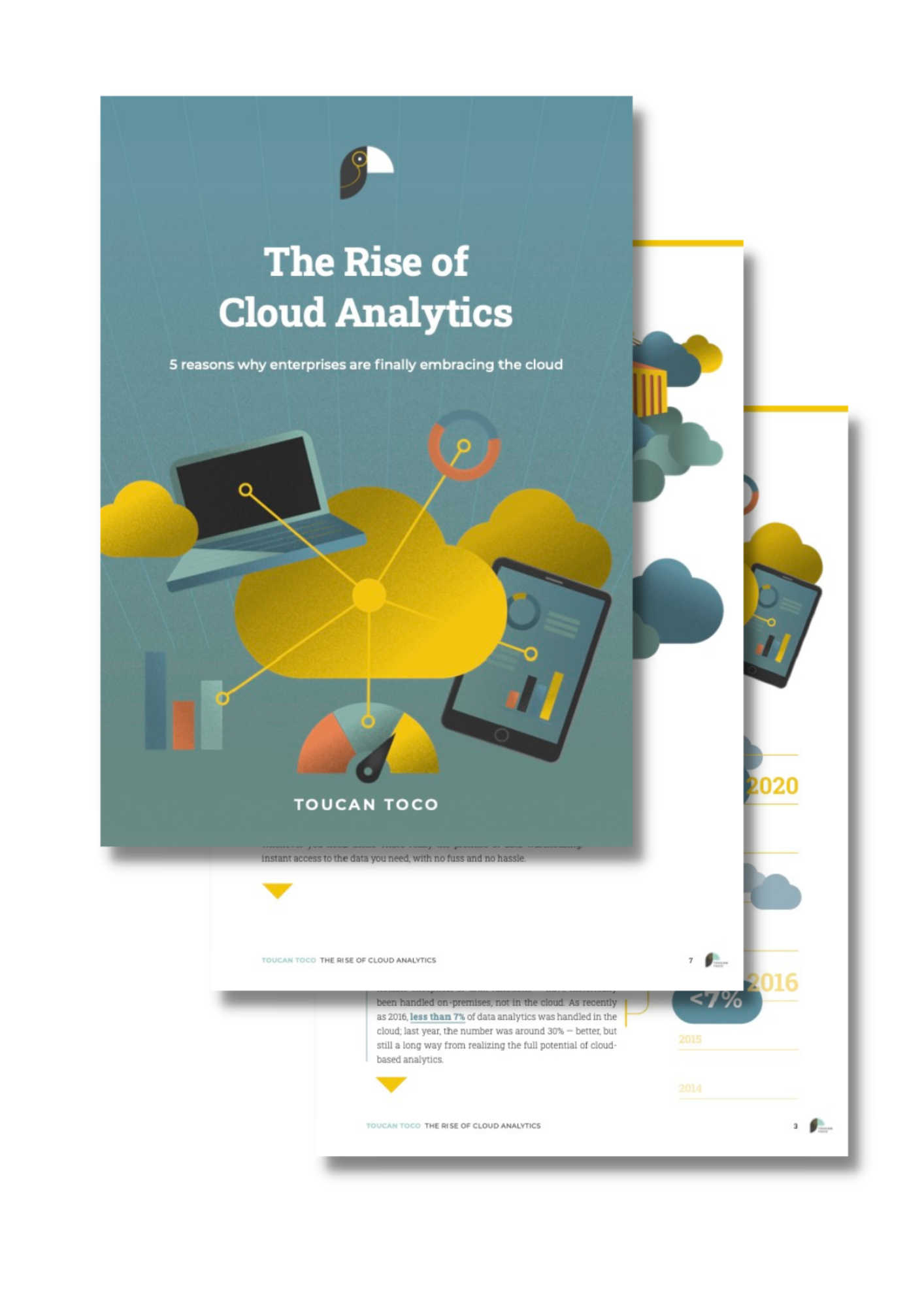 The rise of cloud analytics
Most enterprise analytics have historically been handled on-premise. But things are changing. With better technologies, new market pressures, easier implementation, and clearer benefits from cloud-based solutions, a growing number of them are looking to migrate not just their data but also their core analytics into the cloud.
In this ebook, you'll learn why current market conditions are accelerating the growth of cloud analytics — and why this is the best possible moment to begin a serious evaluation of the power and potential of cloud analytics to level up your organization's operations.
In this ebook
Why your competitors are shifting to the cloud
How data warehousing solutions make things easier
How cloud can help you simplify your stack
And much more.
5 reasons why enterprises are finally embracing the cloud