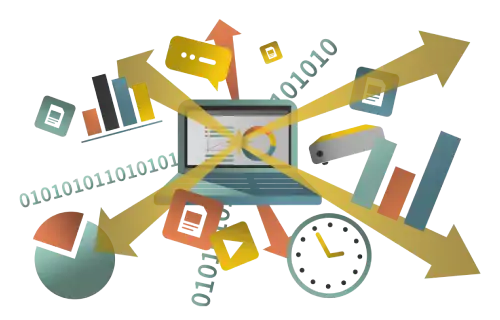 Are you using the right analytics tools?
5 ways to find out
Here's one rule any successful B2C company understands perfectly: if you want to retain your customers, make their lives easier. Our day-to-day lives are becoming friction-free thanks to companies working relentlessly on making it simpler for us to access their products or services. Still, when we are at work, many teams still face data complexity.

Businesses don't get the same treatment as consumers. And it's particularly true when it comes to analytics. This phenomenon makes you less and less efficient.
In this ebook, you'll learn to spot five signs that your company's analytics tools are not the right ones for it.
Start making better decisions, and contribute to a higher bottom line.
Get answers to your pressing questions including:
What is making your team less efficient?
Why are adoption rates still so low?
How are your IT Teams spending their time?
Is your data reliable?
Is there such a thing as too much data?


Are your analytics tools right for you?
Download the ebook to become more efficient