No-Code Queries & Data Storytelling for MongoDB
Best-of-breed analytics for MongoDB:
Maximize the power and speed of data insights

with a simple, step-by-step data storytelling UI and no need for IT support

Create insights immediately

in by using Toucan's Visual Query Building to achieve insight and value without coding or specialist skills

Go live with direct queries,

no additional data prep: you can access MongoDB directly after a native, secure, one-click integration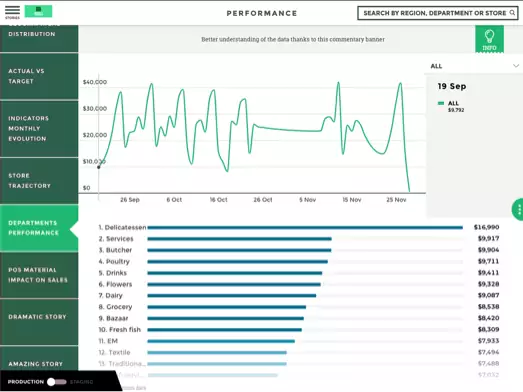 Start your 15-day Free Trial
Build your first data story in 10 minutes

ZERO coding required
Data storytelling on MongoDB with your team
ZERO additional prep
live data and direct querying of MongoDB
10x quicker insights
and 10x more security on MongoDB Atlast
HUNDREDS OF COMPANIES WORLDWIDE ARE DESTROYING DATA FRICTION WITH TOUCAN
See what customers are saying
"It took us less than 5 days to connect the data, build, and deploy our first analytics features inside our product."
Pierre Antoine Glandier - CTO
"Unbelievably impressed with how much Toucan allows us to modify. We have the ability to do anything we need to. It feels like an integrated component of our CSS."
Dan Scrimale - President & CTO